Upcoming Events
Click on the photo below for tickets or more details
---
---
Click on the photo above for more details
Our Next Event

---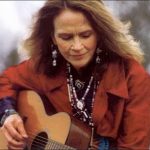 James Taylor's famous sister! Born in New England and raised in North Carolina, Kate shares her dual musical heritage with brothers James, Livingston, Hugh, and her late brother Alex. Her roots run deep in the soul, gospel and rockabilly sounds of her southern upbringing and in the literate folk, pop and Appalachian stylings that comprise the balance of her family's shared musical legacy.
Fronting her own rock band at fifteen, Kate signed her first recording contract with Atlantic/Cotillion records at nineteen under the tutelage of her manager, legendary producer Peter Asher. That album, "Sister Kate," produced her first charting hit, a cover of Elton John's "Country Comfort," recorded with his encouragement and blessing. She later recorded two albums for Columbia Records, "Kate Taylor," produced by her brother James Taylor and "It's in There," produced by acclaimed Muscle Shoals/Nashville producer Barry Beckett. Her duet with James, "The Shoop Shoop Song," from "Kate Taylor," became her next charting hit single and remains an audience favorite today.
Kate's 2002 release, Beautiful Road, received 3 stars from Rolling Stone, who dubbed it a "heartfelt folk-rock gem." Her 2009 release, Fair Time!, her first of all original compositions, debuted to critical acclaim nationwide.
Kate's recent live performances include the Newport Folk Festival, the WUMB/Boston Folk Festival, Feinstein's, The Iridium and 54 Below in New York City, Sirius/XM radio, McCabe's in Los Angeles, a private performance for President Barack Obama and Nashville's famed Bluebird Cafe. Kate Taylor released her first album, Sister Kate, in 1971, just about the time her brother James had his first #1 single. AllMusic calls her debut "the album that got away, and all serious fans of pop, '70s rock, and good music in general owe it to themselves to seek Sister Kate out. It's a very impressive work of art." Since then, Kate has recorded five more solo albums, including her most recent, Fair Time! Her duet with James on "It's in His Kiss" peaked at #49 on the Billboard charts. Her music has a bluesy charm and a soulful commitment that registers somewhere deep inside. She has a stunning voice. Like her famous brother James, folksinger Kate Taylor has shared a love for music since she could remember. Her roots in rockabilly and pop flesh out her connection to the classic Appalachian stylings she's known to perform.
Jeff Alan Ross was a member of Badfinger, singing such classics as "No Matter What," "Day After Day," and the recently revived (by way of Breaking Bad) "Baby Blue." In 1999, the late Bob Birch, bassist with Elton John, introduced Jeff to his bandmate at the time, John Jorgenson. John, a world renown guitarist also of The Hellecasters and Desert Rose Band fame, asked Jeff to join his original electric group. Notably he has toured with Badfinger, John Jorgensen, Mick Taylor (Rolling Stones), 60's teen idol Johnny Tillotson, Gerry Marsden (Gerry & The Pacemakers), Denny Laine (Moody Blues, Wings), Kate Taylor, Terry Sylvester (The Hollies), Tommy Cash and guitar legend, Albert Lee.
---
Buy tickets here or at Heart & Soul 42 Main St. (in the theatre building) PLEASE NOTE CASH OR CHECK ONLY AT HEART & SOUL – NO PLASTIC – ALSO NEW HOURS FOR HEART & SOUL – Sun-Tues 10-4; Wed-Sat 10-5.