Will Hoge – Country, Americana, Rock n Roll
October 22 @ 7:00 pm

-

9:00 pm

$24 – $28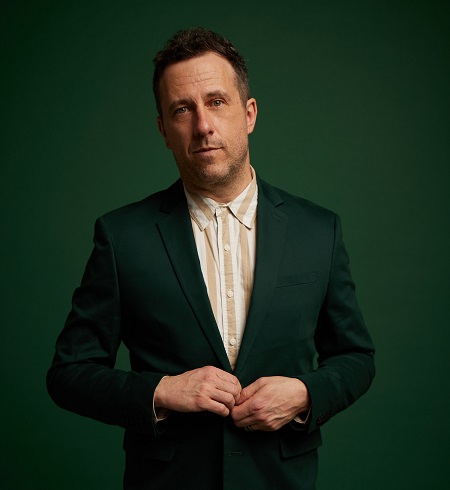 Doors at 6:30 show at 7 pm. Open seating, beer and wine available.
For two decades, Will Hoge has carried the torch for American rock & roll, carving out his own blue-collar sound rooted in amplified guitars, melodic hooks, southern soul, and rootsy stomp. It's a sound that nods to the best moments of the past — the punch of Tom Petty's anthems; the countrified twang of Buck Owens' singing; the raw, greasy cool of the Rolling Stones — while still pushing forward into new territory, with Hoge's storytelling and larger-than-life voice leading the charge.
Trends come and go. Yet Will Hoge remains a mainstay of the Americana landscape, hitting the road year after year, turning new pages of a career whose twists and turns — including Number One hits, a near-death experience, major-label record deals, and hard-won independence — sound like stuff of some long-lost movie script.
"There's a classic, rock & roll centerpiece to everything this band does, but it's still a group of four different people, and we all bring different influences to the table," says Hoge, who turned to Grammy-winning producer/engineer Matt Ross-Spang (Jason Isbell, Margo Price, Lori McKenna) to mix the latest album Tiny Little Moves at Sam Phillips Recording. "We've got a metalhead in the group. We've got a Motown fan. We've got a guitarist who loves Johnny Marr. It's a unique hodgepodge of sounds coming together, and we tried to accentuate that."
Great rock & roll records rarely follow a script. Tiny Little Movies may nod to the heartland rockers who came before Hoge, but this is an album that stands in a theater of its own, accented by everything from the country storytelling of Hoge's southern roots to the soulful sway of his voice. It's Hoge at his best: raw, amplified, and inspired, with enough hunger to keep him inspired and enough contentment to add perspective to his rougher edges.
The award winning historic Sutter Creek Theatre is an intimate 215 seat former silent film theatre with superb sound. Voted Best Indie Theatre multiple times (KCRA A-List).