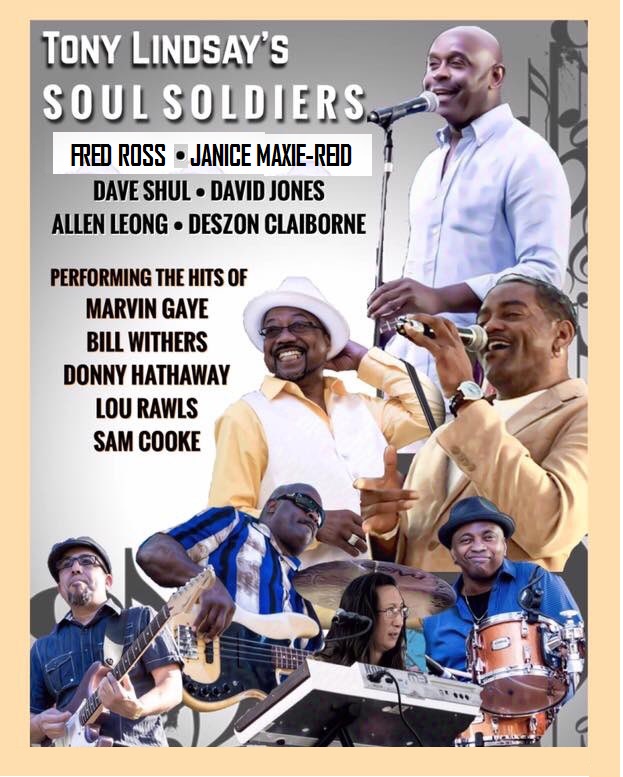 The hits of Marvin Gaye, Bill Withers, Lou Rawls, Sam Cooke, Aretha Franklin, Donny Hathaway and more! This will be a fabulous evening of soul and R&B hit.
After 20 years as the lead vocalist for Santana, Tony Lindsay has garnered 11 Grammy awards, traveled on several world tours and recorded on seven CDs.
Vocalist Fred Ross was born and raised in San Francisco has been playing in the Bay Area for 35 or so… years with some of the best local Bands in the Bay…Recorded with Aretha Franklin, Boz Scaggs, Narada Michael Walden, PeeWee Eills, Fred Wesley and many more.
Rounding out the line up is Allen Leong on keyboards and vocals, David Jones on bass, David Stuhl on guitar, and Deszon Claibourne on drums.
This was a killer show last year that nearly sold out, the vocals alone are amazing, and the musicianship is excellent.