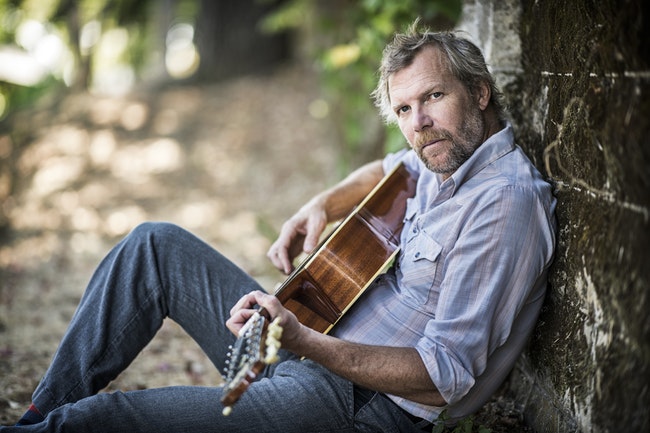 Tim Bluhm has earned a reputation as the quintessential California musician. Born and raised in the Golden State, as the singer/guitarist and primary songwriter of rock band The Mother Hips, Bluhm has spent the last two decades performing, writing, collaborating on, and producing music.
California is a constant source of inspiration for Bluhm, and like the wildly diverse state, his influences are sprawling, beautiful and multifarious. Bluhm's music, as an acclaimed solo artist as well as with the Hips, his duo project Skinny Singers with Jackie Greene, fronting The Rhythm Devils (featuring The Grateful Dead's Mickey Hart and Bill Kreutzmann), Ball-Point Birds (duo with Hips co-founder Greg Loiacono), and in his wife's band Nicki Bluhm & The Gramblers, is a timeless mix of classic rock, Americana, California country, folk, psychedelic blues, and power-pop. Though varied and ambitious, Bluhm never sounds disjointed, his work always tied together by impeccable songwriting.
Tim is backed at this performance by the Coffis Brothers and the Mountain Men, who will also open the show.