Shane Dwight – Blues – Southern Rock – Country
August 12 @ 8:00 pm

-

10:00 pm

$24 – $28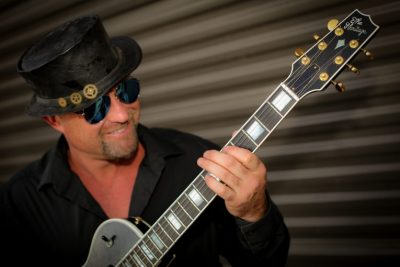 Doors 7:30 show at 8 pm. Open seating, beer and wine available.
This will be a night of Country, Rock, Blues, and more!
Loaded with his six string gun, Shane Dwight fires away his own mix of blues-rock, country and soul to create a swagger sound. He astounds other players with his prowess and his confidence oozes out showing the crowd he's boss.
"…outrageous, electric and brilliant – an energetic album full of passion and flair." Maverick Country Music Magazine
"Dwight is a formidable vocalist with instrumentation that is always in support of the song. This unique album is among the year's best." – Making A Scene
"One of Music City's prime guitar warriors, Shane Dwight excels in numerous situations, from story songs and laments to explosive workouts and fiery duels. Shane Dwight's playing and singing is consistently stellar, and frequently magnificent. – Nashville's Source for Daily News
"…fans of Stevie Ray and George Thorogood will find much to love." Paste Magazine
"Shane Dwight's relentlessly kick-butt blues-rock strongly suggests a stretch of deep-dish Dixie-fication somewhere along his musical path." – Roots Music Report
Two things are clear… good press follows Shane where ever he goes and his fans are loyal, loving and relentlessly supportive.
He has performed over 3500 shows over the years, headlining at some of music's most significant events; Ottawa Blues Festival (Canada), Beale Street Festival (Memphis), Grolsch Blues Festival (Germany), Legendary Rhythm and Blues Cruise, Portland Waterfront (Oregon), Reno Blues Festival (NV), Springing The Blues (FL), sharing the stage with household names such as Blake Shelton, Joe Bonamassa, The Doobie Brothers, Tedeschi Trucks Band, The Marshall Tucker Band, Collective Soul and the great B.B. King. Shane has played the intimate listening rooms like Bluebird Café in Nashville, TN, to large capacity venues like House of Blues (San Diego, Chicago) and BB Kings (NYC, Orlando, L.A.); casinos from Las Vegas to Florida; and even a stint at Disneyland for five years. He brings a four piece with keys and backing vocals for a lush and rocking sound.
Critically acclaimed blues maverick, Shane Dwight, will pull you into his house by the ear after the first chord of No One Loves Me Better out on Red Parlor Records out on April 5, 2019. This esteemed independent label has long been a champion of music's best songwriters, and Dwight is no exception. This new collection of songs is some of his most personal yet– gut-wrenching, and heartbreaking to date. The story of a man finding love, committing a crime and wanting redemption runs deep in Shane's songs.
From the heartwarming "No One Loves Me Better" to the dark "Bullets & Gasoline" to the sassy "Sucker," Shane nails life to the wall like a WANTED sign out in the wild west. Shane's songwriting has evolved so far that he may be untouchable for a while, and fans won't be able to get it out of their heads, critics won't know what to do with him. But one thing's for sure; he's here to stay.
Recorded at Grammy Award-winning Kevin McKendree's studio in Franklin, TN with a mega all-star cast of players the sounds of this album, are slick, powerful and groove driven. The heartbeat of the drums and the entanglement of guitars mix well with Shane's raspy voice. The eccentric guitar tunings bring the haunted voices to life; you can almost see the movie. "You will hear some of my friends, Bekka Bramlett (Elton John), Kenneth Blevins (John Hiatt), and Rob McNelley (Bob Seger) who all came to the table that day to be a part of this story. The story is of a misunderstood man, his trials and tribulations over the perils of whiskey, women, and the music business." – Shane Dwight
No One Loves Me Better, ends with "The Trial Of A Poet" – a haunting resonator and background vocals from the renowned Bekka Bramlett; it's filled with fog, crunchy leaves, and a flashlight.
There are blues, rock, soul, country and a little bit of hip-hop that shows his California roots. It's heavy, it's deep, and it's a swamp full of characters that show up at the fight.
"Exceptional talent…. it's clear this cat can sing anything he wants." – Blues Revue Magazine
The award winning historic Sutter Creek Theatre is an intimate 215 seat former silent film theatre with superb sound. Voted Best Indie Theatre multiple times (KCRA A-List).