Rita Hosking Trio – Award winning original Country-Folk – rescheduled – tickets for prior date will be honored
October 2 @ 7:00 pm

-

9:00 pm

$19 – $22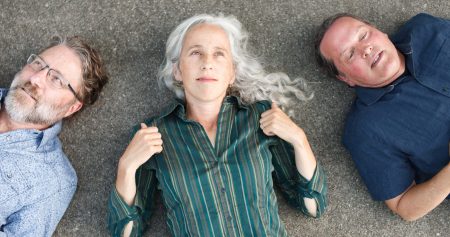 Doors at 6:30, open seating, beer and wine available. $19 advance / $22 day of show.
Rita has just released her latest album "Live From Lockdown."
Rita Hosking sings of forest fires, culture clash, dishes, rivers, black holes and hope. An award-winning and prolific songwriter characterized as "here and now" by The Observer, her stories, songs and soul-stirring, country-folk voice are partnered with longtime collaborator and multi-instrumentalist Sean Feder on dobro, banjo and guitar. Together, they deliver what Acoustic Magazine calls "timeless, unhurried elegance."
Rita's style of country-folk has been lauded for story and sense of place, and her performances praised with capturing the audience. "This California girl comes by her mountain music sensibility with true authenticity, with original songs deeply rooted in her family's frontier experience," (Dan Ruby, FestivalPreview.com) and her fans call her "the real deal." A descendant of Cornish miners who sang in the mines, Rita grew up with deep regard for folk music and the power of the voice.
The music she produces today is an amalgamation of her university studies, teaching experience, motherhood, and the humanity that has moved her since her childhood in the hard-hitting mountains of Northeastern California. "She burns with a controlled intensity" (Lonesome Highway.)
Rita began recording and publishing in 2005 and has seven studio albums to her credit. Come Sunrise won Best Country Album Vox Pop in the 2010 Independent Music Awards, and Burn was placed in the "Top 10 Young Female Artist Releases for 2011" by No Depression Magazine. Her 2013 release, Little Boat, was selected by the Telegraph as one of the "Top Ten Country Albums of 2013." In late 2015, Rita released a concept album based on a hero's journey called Frankie and the No-Go Road. The album (and multi-media project) was awarded a "splendid" five stars from the Telegraph, and called "one of Americana's finest concept albums" by the Observer.
Southern California's Fiddlefreak Folk Review has this to say about her 2018 album "Real" – "With these songs, she has put her finger on the pulse of America by addressing some of the issues that face us today: fake news, racism, homelessness, environmental destruction, and the disconnects created by rampant technology. The triumph of For Real is that these tragedies do not overcome her." A favorite from the record, her tune "California" was called "a beautiful love letter to the state" by NPR's Insight host, Beth Ruyak, and it is now embraced by the California Wilderness Coalition as their theme song.
Sean Feder plays dobro, banjo, various guitars, percussion, and sings with Rita as her primary accompanist. His three decades of music performance have been eclectic with a strong penchant towards everything rooted in rhythm. His music career includes collaborative performance and recording projects with several notable rhythmic and melodic masters, such as Arthur Hull (Village Music Circles), Hershel Yatovitz (of Chris Isaak), and Joe Craven. Sean ably serves the groove and melody in order to reveal and kindle the spirit of the music.