Red's Blues – Swinging Blues
September 30 @ 7:00 pm

-

9:00 pm

$21 – $25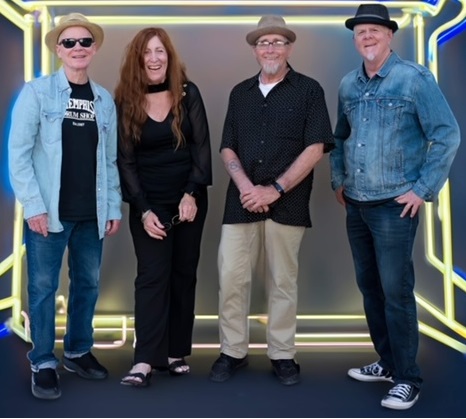 Doors at 6:30, show 7 pm. Open seating, beer and wine available.
2014 Grammy-nominated and Blues Music Award (BMA) winner bassist RW Grigsby has been playing since he was 14 years old and began his professional career when still a teenager. He's toured the U.S., Canada and Europe since the '80s, and currently juggles playing with Red's Blues, Mark Hummel & the Blues Survivors and The Golden State/Lone Star Blues Revue. He played and recorded with Texas blues stars Gary Primich and Black Top Records' Mike Morgan and the Crawl in the 1990s. RW is the bassist on the 2014 Grammy-nominated and BMA-winning CD, Remembering Little Walter. He was nominated for a BMA "Best Bassist" Award in 2017 and was inducted into the Sacramento Blues Society Hall of Fame in 2018.
Beth Grigsby, thanks to her older brother, grew up listening to Huddie Ledbetter, Muddy Waters and Mississippi John Hurt records and as a kid, learned from and sang songs at home with her Mom — "Summertime," 'God Bless the Child,' and St. Louis Blues." Across the street in her hometown of south Santa Barbara though, the shy 7 year old redhead was bold enough to go perch on the neighbor's porch listening to a Cuban salsa band rehearse, and from that learned to love the rhythms, the bass and percussion in particular. She and RW met through the local Santa Barbara blues scene years later in 1977 and have lived in his home state of Georgia and then Texas before heading back to sunny Sacramento, California in 2006.
Red's Blues draw their audiences into a grown-up music world—southern music with downhome simmer, dance floor fun and stellar, sophisticated players who know they have no need to blast at earsplitting volumes to make the biggest impact.
The award winning historic Sutter Creek Theatre is an intimate 215 seat former silent film theatre with superb sound. Voted Best Indie Theatre multiple times (KCRA A-List).