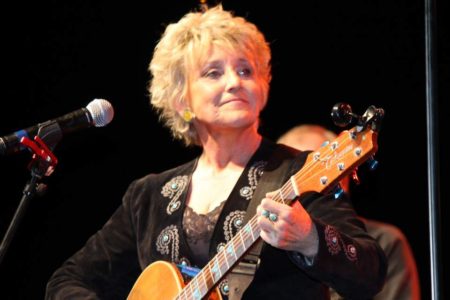 She's one of the most instantly recognizable voices in music – the woman People Magazine called "Country's Bonnie Raitt". From the first time Lacy J Dalton caught the public's ear, that soulful delivery, full of texture and grit, has been a mainstay of Country Music. When you sit to listen to a Lacy J Dalton album, you find yourself pulled in by the very power and heart of this vocalist, because she's not merely performing a ten-song set, she's bringing each and every tune to life. It's as if they were all written especially for her.
Lacy's success was powered not just by the artist's recordings, but by a stage show that truly electrified audiences. She quickly became one of the few women who could successfully open a show for the likes of Hank Williams, Jr, Willie Nelson, Merle Haggard or Charlie Daniels. Not only could she do it, but she left audiences across the country hollering for more. Her hit records are legendary million-airplay cuts: "Hard Times"; "Crazy Blue Eyes"; "Hillbilly Girl with the Blues"; "Takin' It Easy"; "Everybody Makes Mistakes"; the worldwide hit, "Black Coffee" and her signature song, "16th Avenue", the Anthem for Nashville songwriters voted one of Country's Top 100 Songs ever by Billboard Magazine.
Awarded Best New Female Artist by the Academy of Country Music in 1979. She also brought home numerous Grammy nominations and 3 prestigious, back to back (1979, 1980, 1981) Bay Area Music Awards for Best Country-Folk Recordings. Appearing on those shows with the likes of Neil Young, The Grateful Dead, Grace Slick and the Jefferson Airplane.
Add in Dale's backing vocals, guitar and amazing mandolin and it's a show you won't want to miss. The show kicks off our Christmas shows for the year.