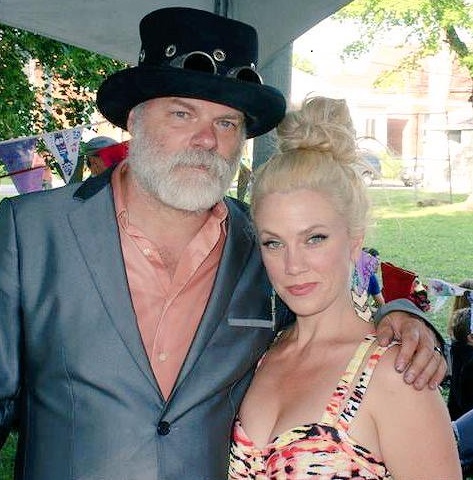 Eaglesmith is a veteran of the music industry and at the same time is about as far away from actually participating in today's music industry as one could be. Never operating within anyone's boundaries, he continues to set the standard for independent artists everywhere. Award-winning, acclaimed singer-songwriter Fred Eaglesmith's talent for story telling through his songs continues to draw universal appeal and pushes the craft to a higher form. Fred has spent 42 years on the road, has recorded 22 albums, and 5 different band configurations.
His latest album "Standard" (2017) is by "…one of the genre's most gifted lyricists and wildly entertaining performers. A dozen songs are given spare, wide-open arrangements that allow Eaglesmith's deliciously grizzled vocals and the richly rendered emotions of his lyrics resonate deeply en route to a reassuringly uplifting closing number, the exquisitely bittersweet 'Mr. Rainbow.'" – Los Angeles Times
Tif Ginn is a gutsy, amazing singer and a transcendent songwriter who has spent most of her life touring and playing music. Her impressive, sultry vocals and glorious harmonies with Fred, along with her multiple instrument additions to the show will have you in awe. This girl has it all, including Fred.