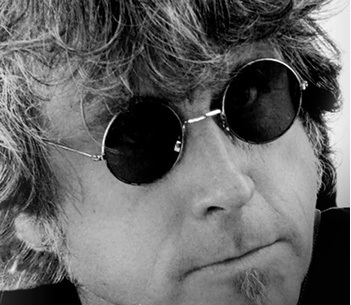 Drew Harrison, the renowned "Lennon" vocalist Northern California's premiere Beatles tribute band, The Sun Kings, performs a very special show celebrating the life and music of John Lennon.
"In the Spirit of Lennon" is Drew's tribute to John Lennon, and interpretation of his music. He goes beyond just sounding like him, but captures the intensity that Lennon brought to the Beatles music as well as his own. This intimate and emotional performance has been seen and heard nationwide, in South America and in Europe. Drew was invited to perform In the Spirit of Lennon at the Latin American Beatles Fest in Buenos Aires and in Louisville, KY where he performed at Abbey Road on the River. This year Drew has been invited to the coveted International Beatles Week in Liverpool, where he will perform his tribute to Lennon, as well as with The Sun Kings.
A singer-songwriter in his own right, Drew Harrison has been in several original groups over the years, and has released a solo acoustic CD, Go It Alone. Go It Alone is a result of an intense period, filled with rawness and emotion. It's just his voice and acoustic guitar, baring his soul lyrically and vocally. He currently performs solo in the Bay Area as well as Europe and South America where he finds that music exists for music's sake, which seems to fit entirely with his philosophy.