An Evening with Bill Champlin and Special Guest Tamara Champlin- Grammy winning rock, funk, and R&B
February 1 @ 7:00 pm

-

9:00 pm

$28 – $33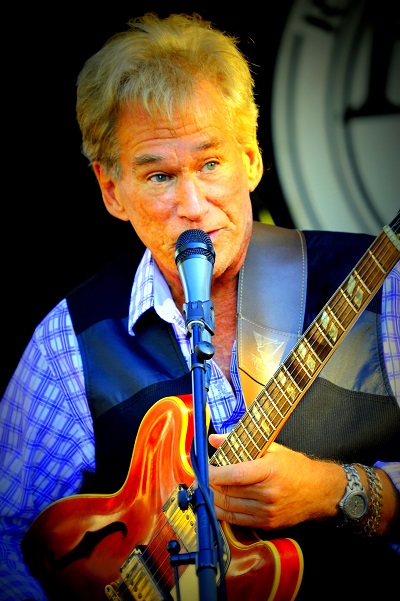 Tickets $28 in advance, $33 day of show. Show at 7 pm, doors at 6:30 pm. Beer and wine at the venue. Open seating.
Two-time GRAMMY® Award Winner Bill Champlin is known the world over as the soulful singer/keyboardist of the iconic jazz-pop band Chicago. His featured spots on the hits "Look Away" and "Hard Habit to Break" are among his mainstream highlights. But his Songwriting put him on the map and the band he started in the late 60's called "The Sons of Champlin."
In 1979, he won his first Grammy® award for co-writing "After the Love is Gone", which was later recorded by Earth, Wind & Fire. Then in 1981, he won a second Grammy® for co-writing "Turn Your Love Around" for George Benson.
The Sons of Champlin released their first album, "Loosen Up Naturally" in 1969 and followed with six more albums through 1977.
In 1982, Bill joined Chicago to record Chicago 16 where he remained for 28 years as lead vocalist/keyboards. In 1988, Chicago released its biggest-selling single and their last No. 1 hit, "Look Away", featuring Bill on lead vocal.
Bill's latest solo release is "No Place Left To Fall" (CD and DVD). This album is career-defining with an honesty and immediacy reflecting his old-school approach to music.
From 2014 to 2017, he performed several acoustic shows with Tamara in the US, Europe, Japan, South and Central America where they joined the Rock Pack Tour and guested with California Transit Authority (CTA) featuring Danny Seraphine. Since 2018, he has continued touring with Rock Pack, Sons of Champlin, Danny Seraphine/CTA and guested with Ambrosia.
His latest CD with The WunderGround (includes Champlin, Gary Falcone & Tamara Champlin) was released in April 2018.
In the words of sought-after drummer Billy Ward, "I became a Bill Champlin fan in the early 70s when he led, what was to me a ground-breaking band, The Sons of Champlin. He's written and sung on probably over 400 hit songs, the later ones with the band
Chicago. His organ playing has him ranked on most peoples 'A list' and he plays the heck out of the guitar as well! He is one of the finest musicians I've ever gotten the privilege to play with."