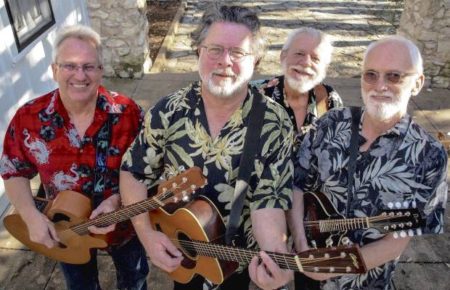 THIS IS A SUNDAY SHOW – 4 PM
The Austin Lounge Lizards are arguably the perfect pairing of their hometown's slogan, "Live Music Capital of the World," and its unofficial motto, "Keep Austin Weird." Since 1980, the Lizards have been spoofing topics American families try to avoid at the Thanksgiving table: subjects like politics, religion, romance, and themselves. With pointed lyrics, precise harmonies and instrumental expertise, the band has become legendary for its satirical skewering through song.
With their unique amalgamation of highly literate Ivy League roots; an appreciation for folk, country, bluegrass, and rock and roll musical styles; creative influences such as Frank Zappa, Spike Jones, George Jones, Homer & Jethro, and the Rolling Stones; and an unquenchable thirst for the absurd, the Lizards specialize in musical eclecticism, excellence and extreme entertainment.