An Acoustic Evening with Matt Costa and David Ramirez – Americana – Indie Rock – Pop/Rock Folk
November 6 @ 7:00 pm

-

10:00 pm

$20 – $25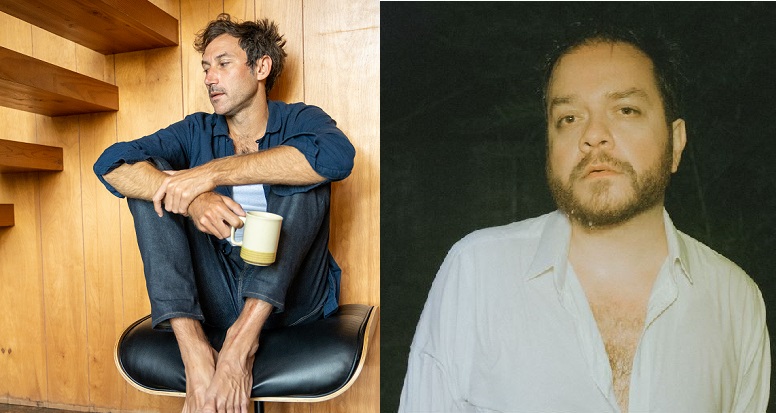 Doors at 6:00 pm. THIS WILL BE A LONGER THAN USUAL CONCERT – TWO 75 MINUTE SETS. Open seating, beer and wine available. PLEASE SEE OUR HOME PAGE FOR OUR COVID-19 POLICY. VACCINATIONS OR A NEGATIVE TEST ARE REQUIRED AS ARE MASKS.
California singer/songwriter Matt Costa's tuneful songs combine his love of '60s folk, the British Invasion, '70s AM pop, and '80s college rock. Beginning in 2016 released a series of five self-produced, acoustic-leaning EPs over 12 months and supplied the soundtrack to Orange Sunshine, an award-winning documentary about infamous '60s and '70s LSD suppliers the Brotherhood of Love. His most recent album, the intimate, breakup-inspired Yellow Coat was recorded in 2020 with touring musicians and friends.
Prolific singer and songwriter David Ramirez has earned a large and growing following for his soulful, introspective songs and passionate performances. As a vocalist, Ramirez Ramirez performs with an understated passion that animates his stories of the ups and downs of life and love, and his music is sorrowfully evocative, steeped in country and roots rock tropes while possessing the atmospheric tone of indie rock. His 2009 American Soil and 2012 Apologies are examples of his twang-infused early work, and his 2017 We're Not Going Anywhere found him embracing a more ambitious style and production approach. His latest 2020 My Love Is A Hurricane album found him continuing to explore new sounds, with contemporary R&B accents audible in his songs.